Advertising in Website and Newsletters
Build your brand, drive traffic and collect high-quality leads with high-impact advertising.
Website
Anchored by chemweek.com, our digital advertising opportunities touch our online and mobile audience in innovative ways on multiple platforms.
Market your message to more than 50,000 highly engaged visitors each month
Generate 180,000 impressions
Ensure your campaign is a major success
Newsletters
Chemical Week's newsletters are targeted information platforms for advertisers.
Business Daily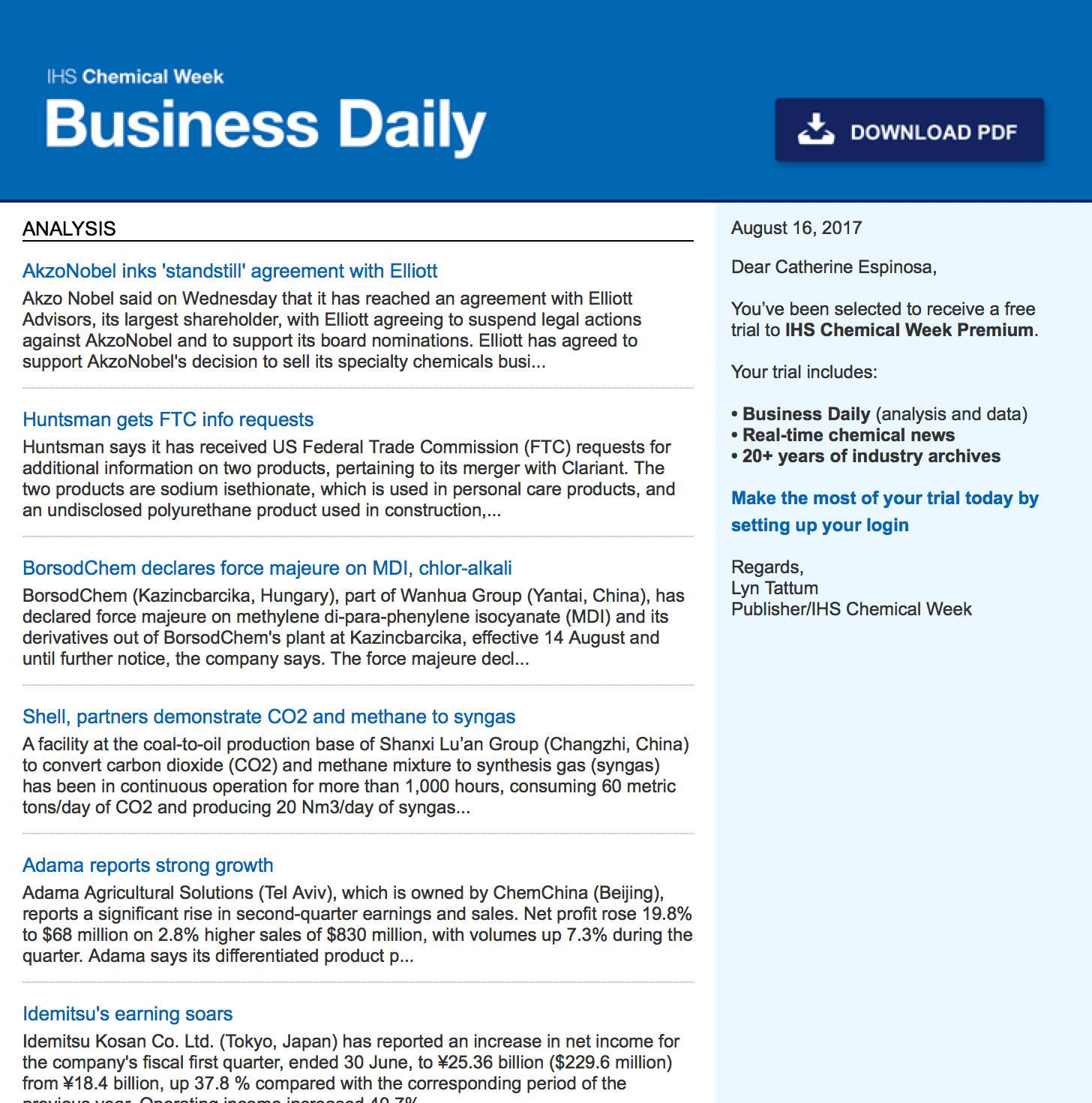 Audience: 5,000+ C-level executives.
Topics: Latest news, expert analysis, and a great range of actionable data allow subscribers to stay on top of industry trends and make better business decisions.
Weekly Chemical Insider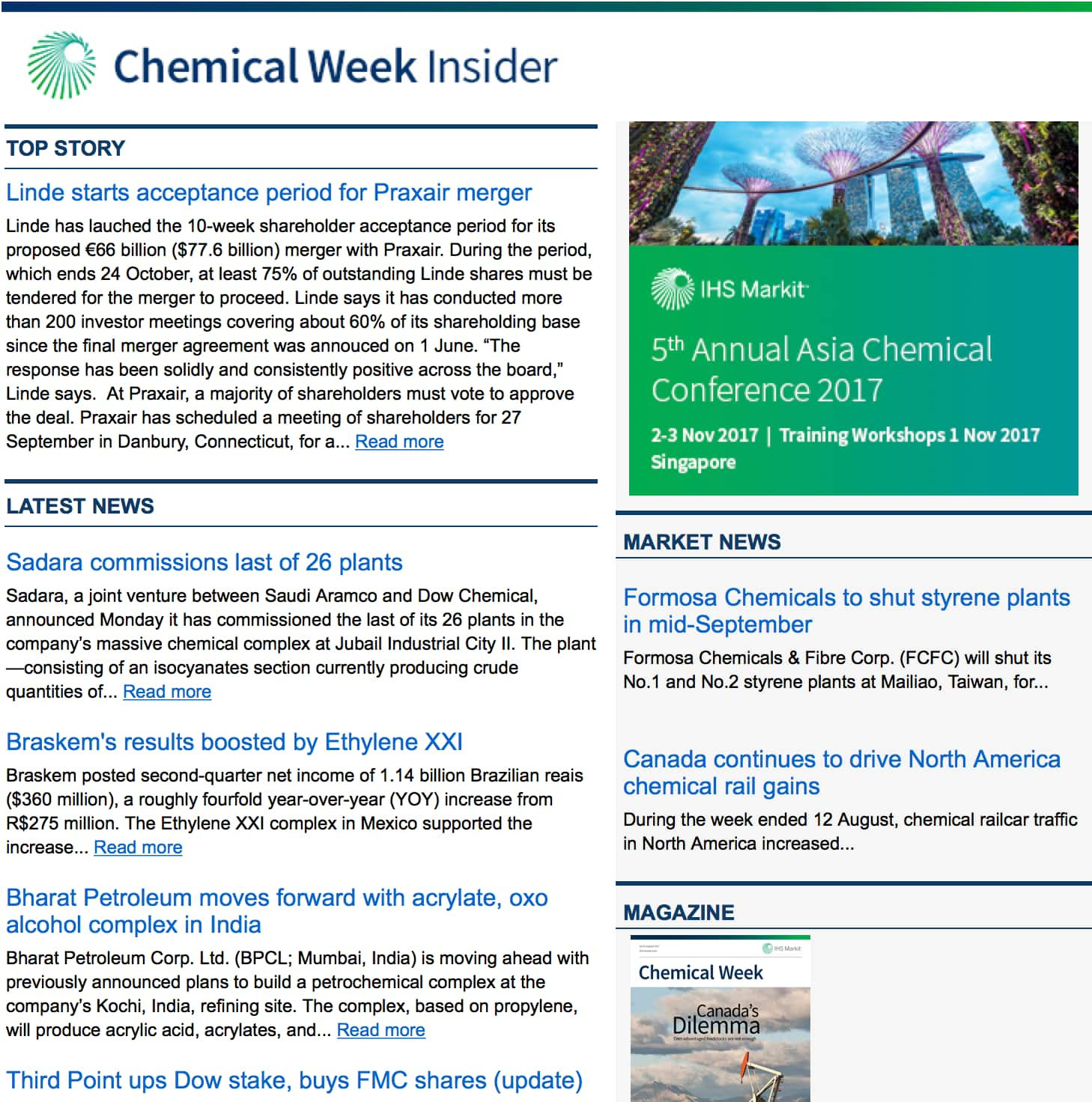 Audience: 60,000 registered users.
Topics: Latest news, industry events and insight from the current issue of Chemical Week magazine
Topical Newsletters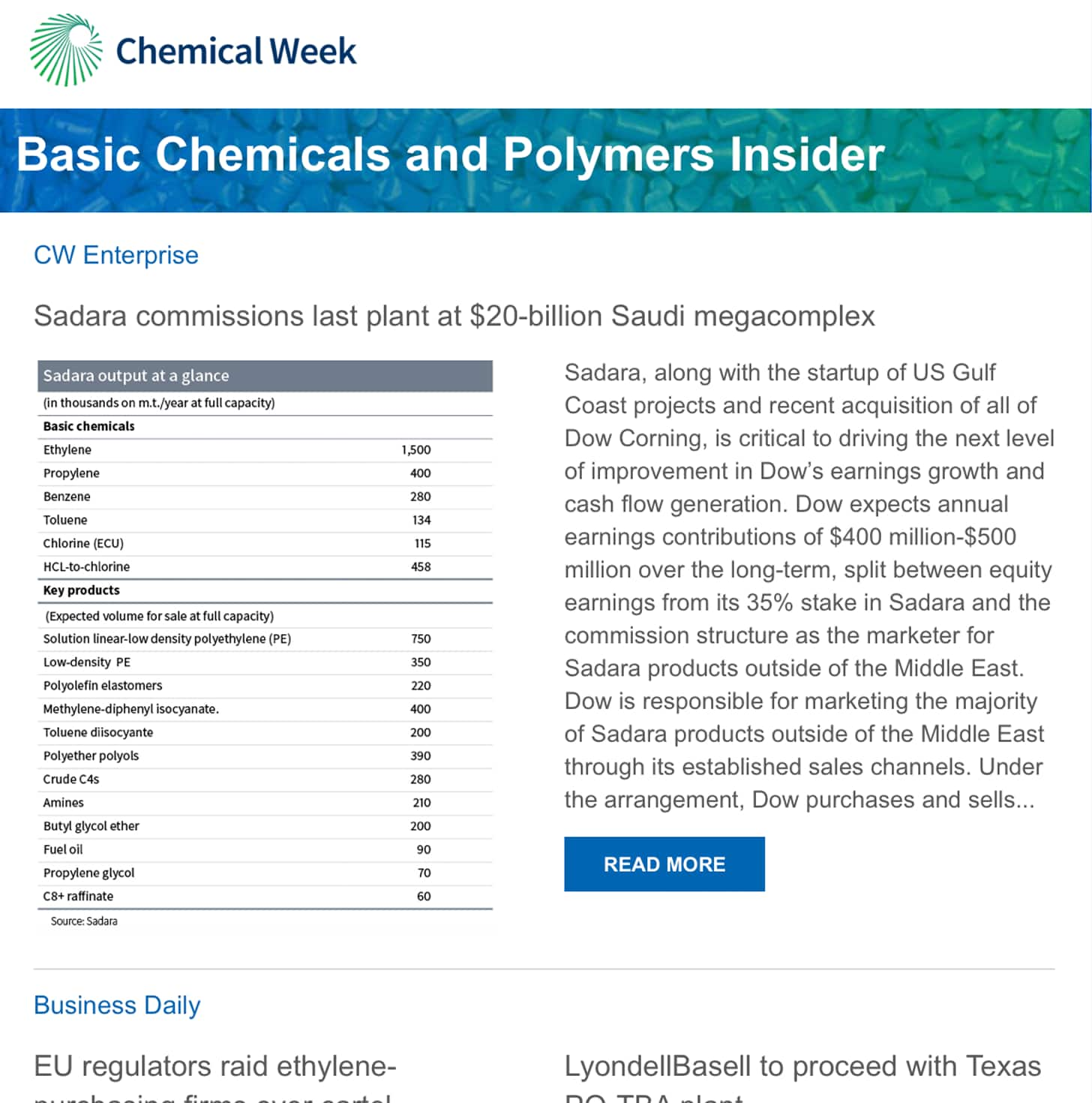 Audience by topic (registered users):
Specialty Chemicals Insider - 34,200
Finance & Acquisitions Insider - 43,470
Basic Chemicals & Polymers - 46,130
Asia Chemicals Insider - 49,200